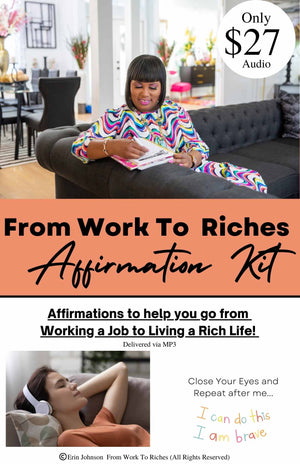 From Work to Riches Affirmation Kit
Learn How to Overcome Self Defeating talk with this amazing Affirmation Kit. This Kit will help you go from Working a Job to Living a Rich Life.
Audio version.
Delivered via MP3
~ Erin
 Don't Forget to Join Our Online E-Course (Bundle to Save $10) Pay in full or use ShopPay for 4 Easy Payments at checkout.